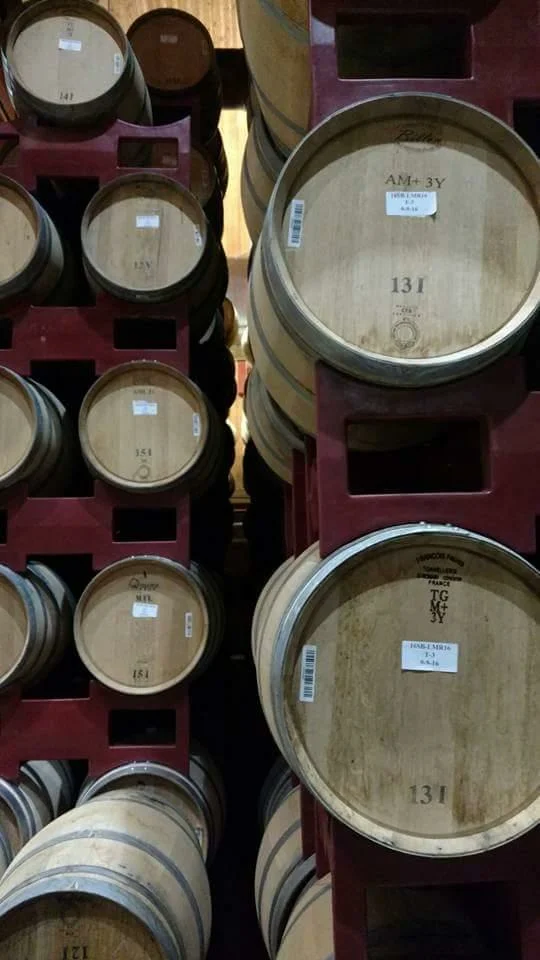 Santa Cruz winery suggestions, but feel free to create your on tour.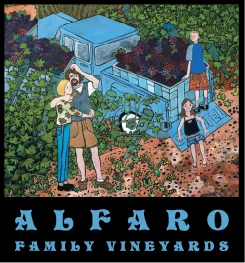 Alfaro Family Vineyards & Winery - The Wine Experience offers a wide variety of experiences designed to entertain, educate, and provoke social interaction for the next generation of wine enthusiasts.

(Tasings $12/person. Open Saturday from 12pm - 5pm all year; Sundays All Summer.)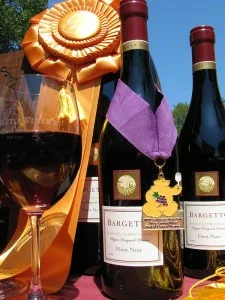 Bargetto - Caraccioli Cellars is another one of the best Monterey wineries to visit. Quality over quantity is the motto at Caraccioli. You'll find meticulously cared for grapes (hand-picked and placed in small totes to avoid any stress, premature crushing) that become bold flavors for their Estate wines and Bruts.

(Tasings: 5 wines for $15/person. Open 12pm - 5pm Daily.)
(Tours: 2pm Daily more than 6 people call ahead)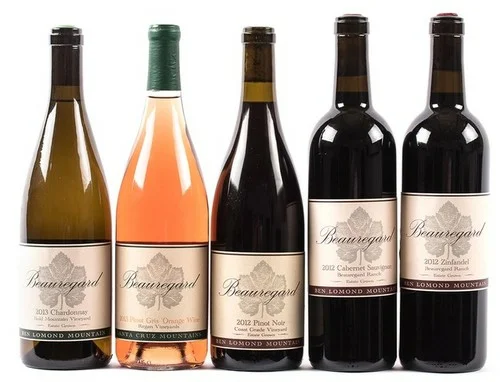 Beauregard Vineyards - There is a lot of love that goes into producing a bottle of Carmel Ridge wine. Going back to traditional techniques, grapes are hand-harvested for a small lot production and wine is aged in French oak barrels without the use of mechanical pumps. Their enticing Chardonnay, Pinot Noir, Sauvignon Blanc, and Red Blend varietals are what make Carmel Ridge a wine lover's destination spot. The intimate tasting room is located on the iconic Cannery Row and features wine tasting with added gift shop offering gourmet specialties like artisan olive oils and different varieties of vinegar.
(Tasings: 5 flights for $15/person. Tasting fee refunded w/ $60+ purchase.)
(Groups of 8 or more please call for a reservation. Open 10am - 5pm Daily.)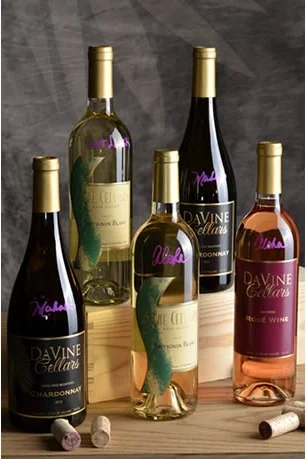 MJA Vineyards Tasting Room in Santa Cruz - Founder Marin John Artukovich comes from a long lineage of CROATIAN winemakers. After decided to follow his passions to Hawaii for retirement, he found that he had a talent for growing Kona coffee. In 2008 mad vineyard purchase in Napa, later purchasing land in Santa Cruz he created Davine Cellars. From Croatia to Hawaii, to Napa, to Santa Cruz…when you visit our tasting rooms or drink our wines, we swear you can taste the journey and feel the ALOHA!
(Tasings: Sunday - Thursday 12pm - 7pm, Friday - Saturday 12pm - 8pm.)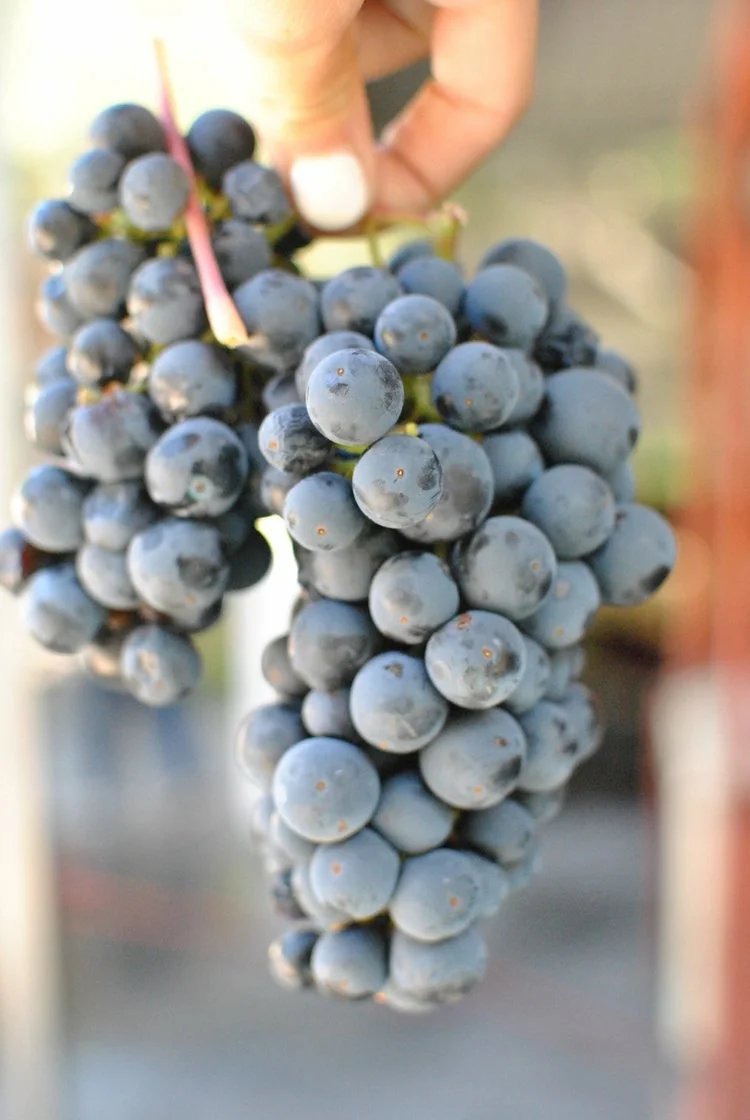 Nicholson Vineyards - Established in 1996. The winery grounds are planted with four acres of estate Chardonnay and Pinot Noir grapes, as well as 4 acres of Tuscan varietal olive trees. In addition to our wonderful extra virgin olive oil, we produce over 1000 cases of wine annually, which include limited releases of our estate wines, as well as additional production of Chardonnay, Pinot Noir, Syrah Grenache, Sangiovese and Zinfandel from Santa Cruz and Monterey Counties.
(Tasings: Premier - 5 specialty wines for $10. Reserve - 5 estate & reserve wines $15.)
(Tasting fee refunded w/2 bottles of wine purchase.)
(Groups of 8 or more please call for a reservation. Open 12-5 pm Saturdays and Summer Fridays 3-8 pm June 29th - August 3rd)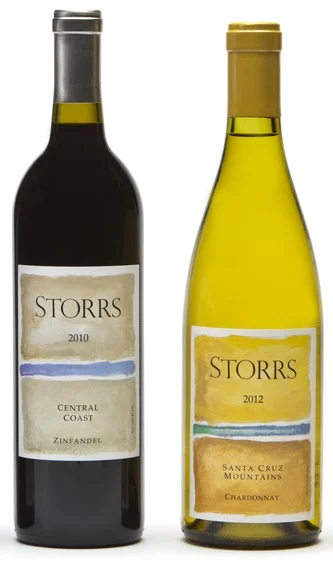 Storrs Winery Tasting Room - Established in 1988. Storrs Winery was started in 1988 with husband-wife winemaking team Pamela Bianchini-Storrs, and Steve Storrs. We are family owned and operated specializing in hand-harvested sustainably farmed vineyards throughout the Santa Cruz Mountains. Storrs wines fully express the varietal intensity and minerality of mountain viticulture while displaying the exquisite balance yielded in wines grown in California's cool, costal climates.
(Open 7 days a week, 12 noon to 5pm by reservation only.)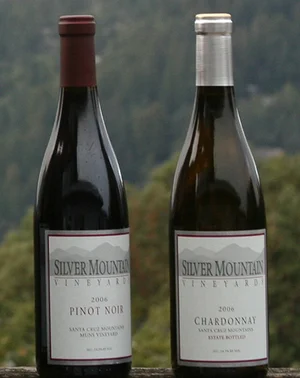 Silver Mountain Vineyards Tasting Room in Santa Cruz - Handcrafted using the best of old world traditions and new world science. Organically grown in harmony with mother nature. Produced in small lots that capture delicate nuances of flavor. Made with a passion for quality, complexity, purity and richness of flavor.
(Open - Friday 3-7 PM; Saturday & Sunday 12-6 PM.)