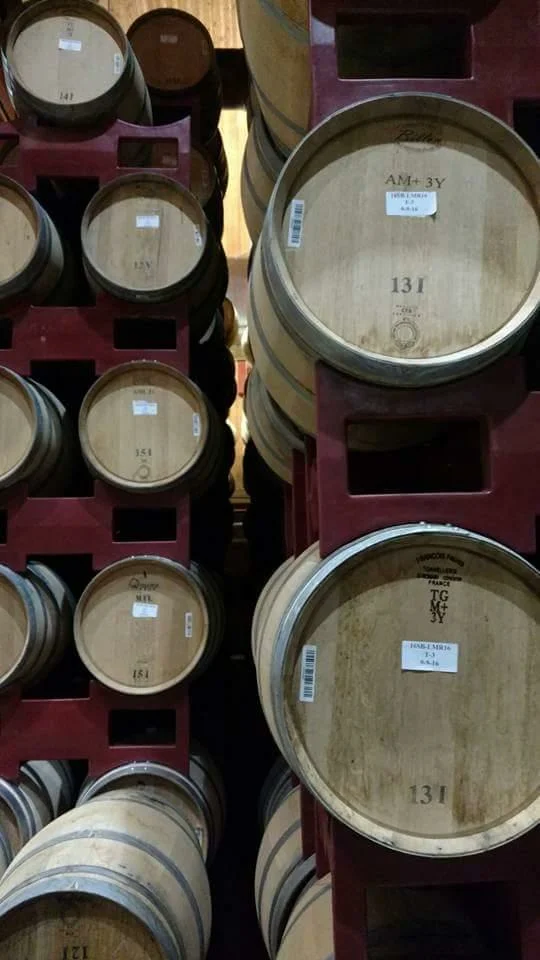 Monterey winery suggestions, but feel free to create your own tour.
Bernardus
- Established in 1990 and main foucus is to create wines that flatter the palate and stimulate the imagination. Known for their Bordeaux blend, called Marinus. Also known for their powerhouse portfolio of single-vineyard designated Pinot Noir, Chardonnay and Sauvignon Blanc.
Cowgirl Winery - Established in 2012, this winery pays tribute to the ranch town that Carmel Valley used to be. Founder and creator, Walter Georis, is a visionary - an artist, creator and successful entrepreneur. He takes great pride in his work and local community, with an artful approach to each endeavor, bringing old-world European charm to modern, forward thinking creations. Co-owner Sylvia Georis embodies the true Cowgirl spirit and is what we Cowgirls call "The woman behind the man". Sylvia's hand in the creation of Cowgirl is greatly visible in the feminine touches starting with the clever design through the handpicked boutique of retail items.
Folktale Winery & Vineyards - Was originally founded in 1982 by Bob and Patty Brower, as Chateau Julien Wine Estate. Inspired by their trips to the Bordeaux region of France, the winery was the realization of their dream to bring that experience of wine and hospitality to Carmel. Just minutes from downtown Carmel, where guests linger and socialize in the Wine Garden and Gallery. Come experience the best of Monterey winemaking, food pairings, friendly hospitality, and great entertainment.
($20 Tastings, Appointments recommended for large group, or if a tour is desired.)
(Monday – Thursday: 12-8 Fri, Sat, Sun: 11-9 Kitchen: Open Daily 12-8)
Joullian Vineyards - Created by the Joullian and Sias families of Oklahoma City, Oklahoma, with the goal of producing estate-crafted wines with the complexity, finesse and ageability characteristic of the finest wines of the world.
Talbott Vineyards - Established in 1972, Sleepy Hollow is a legendary vineyard that provides the perfect foundation for the incredible terroir-driven wines. With more than three decades experience, Talbott wines have consistently garnered praise from wine critics and enthusiasts alike. Seek a bottle of Talbott Sleepy Hollow today to experience Chardonnay from one of California's most storied and celebrated vineyards.